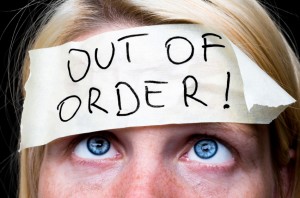 None of you are like that though right? Struggling, striving, exhausted, stressed and burnt out, perfectionist, homeschooling mothers?
Striving for that perfect yearly plan, termly plan, weekly plan, daily routine, book, curriculum, homeschool and the children to do it?
Well I've learnt my lesson the hard way - and I thank God for His grace and wisdom in teaching it to me.
We stopped for a very long break over Christmas as owing to being in the first trimester of my fourth pregnancy i was not well enough to keep up with planning and implementing the schooling for the boys. However, the new year has brought with it the second trimester and a new lease of life for the time being -praise the Lord! and also new beginnings in our home school.
Out of necessity I have had to release my dream of a purely Charlotte Mason style education. The fact is - we have found it hard to do CM having not done it from the beginning - the boys came from attending public school for a number of years , then started home schooling - whilst the transition can and has been made by many before us - for us after 2 years it was not happening - and it has to be said this is more down to me and my ability to learn it, and implement it, rather than the boys themselves - though there were one or two issues for them as individuals as well. Maybe this could I am sure, have all been sorted with more time - however, on learning I was pregnant and with my youngest due to leave nursery and start home education at the same time Baby is due....i needed to find a path that was less teacher dependent and more independant for the two older boys.
(All you CM'ers out there are probably throwing your hands up and shouting at the screen "but cm is not teacher led - the teacher should not be getting in the way of the child and the living books!" and I agree - but in practice for us at least, all my time was spent reading, planning, learning about CM for myself how to improve narrations, trying to blend different years to suit the individual child - especially with public school background, planning, tweaking, planning, narrations, and more planning as we still haven't mastered this part of cm and that part is still missing from our school so we are failing - scratch that I must be failing as the pupil can only go as far as the teacher right? so more planning, changing, research, planning - you get the idea.... My whole life was about schooling and there was no time for anything else - it was becoming a burden too big to bear, and was robbing me (and our family) in so many ways - and so with the news of baby no 4 - I knew I couldn't carry on like this - The boys were not getting much done because i was never 'ready' for them - I had no time to enjoy the boys, or be with my Husband, this would only get worse as life was about to get more busy....
The outcome?
I love the CM philosophy and so I am not abandoning it all together - in fact I am hoping (though I am not rushing in to any decision yet) to use CM with my 4 year old when he is ready - the hope being, that using it from the beginning will mean it is easier for him and myself to implement and learn together as he grows.
For the older two, the plan that has come about, (after much crying out to the Lord, seeking the advise of my Husband, and the advise of his parents who home schooled him and his siblings), at first, railed against my 'perfectionist' spirit, but now we are nearly through our first week, I am left smiling and so are the boys! I have spare time to write this blog, do chores, prepare good wholesome food, and be the wife and mother I am supposed to be - not just a teacher.
I do believe CM is the 'best' we can give our children - if we can.
And there is the 'rub'.
I have come to see the best is actually not any good if it's not getting done - so therefore the 'best' is whatever you manage to use and get done in your home, and which does not become so burdensome that you have no time for maintaining those vital relationships in the home - with the Lord , your spouse, and with your children, and their relationships with each other. All I was teaching my children through my everyday living was that doing the will of God is hard, exhausting, too much to handle, and takes you away from family, the impression i was leaving on my children was one of anxiety, frustration, tiredness and grumpiness, that achieving was the most important thing etc etc - this was giving a false , untrue image of God, His provision, and His way of living, loving and obeying - it made Him seem like a hard task master rather than a loving Father full of grace and peace - all because of my fleshly drive to do the "best" (to my mind!)
So, yet again , God has had to remind me -"My ways are not your ways" and so I have had to humbly submit to God - and lay down my pride, my ways, my plans and ideas of what are best - and surrender to His way for us to go at this time...
Next time i will post how our days are looking, and what we are doing. Fear not - there is still some CM in there - but without the pressure I / we were experiencing before. Joy has returned - as it was bound to, once coming back in line with God's plan for us.
I guess I write all this to let you other home schoolers out there know - take courage - none of us are perfect, we make bad choices, feel guilty, feel like we are failing, you are not alone! But listen: it's ok to not do exactly what any given curriculum or method says to - please don't let your chosen method become your master, let it be a tool and do not be afraid to have more than one tool - whatever you need to make a right fit for your family - is good and ok - and don't let anyone (including yourself - all you perfectionists out there!) tell you any different.
Keep going back to His throne of grace to find help in time of need.
Where God leads, He provides.
Whilst we are to expect trouble in this life as Jesus said we would, He also promised His burden is easy and light - so as I have learned the hard way this last year - if it is not easy and light - maybe you have added your own extras to His perfect one?
Grace and Peace to you.
Jo x